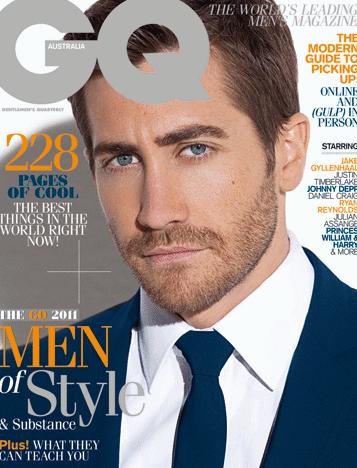 Jake Gyllenhaal suits up for the cover of GQ Australia's August/September issue.
The magazine also features Ryan Reynolds and Jon Hamm on its tri-fold cover celebrating 50 Men of Style and Substance.
"He started out playing Billy Crystal's son in City Slickers. Twenty years later, Gyllenhaal is still one of Hollywood's hottest properties. His career judgment has been impeccable," writes GQ editor Nick Smith about Jake.
"Gyllenhaal's personal style is similarly flawless: the guy knows how to wear a suit … Tuxes are never a problem and he's equally adept at a motorcycle-cut leather jacket, slim-cut jeans and Wayfarers. He seems unassuming, but you never forget the star power that lies beneath," he adds.